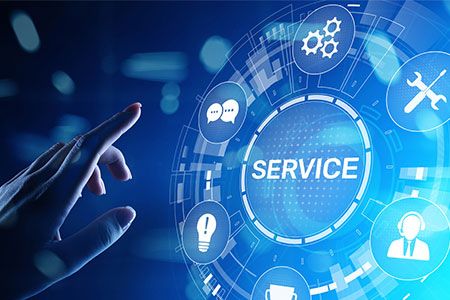 RMA Instruction
To provide better customer service, we now provide RMA repair and replacement services. Please follow the instructions below to complete the application, our customer service will reach out to you to provide necessary assistance. You can also contact the local dealers for assistance.
---
Obtaining an RMA number
● All defective products must be authorized with a CTC RMA (Return Merchandise Authorization) number. Any returns of defective units without valid RMA numbers will not be accepted; they will be returned to the customer at the customer's cost without prior notice.
● When requesting an RMA number, please contact our technical support engineer or a sales representative and Click here for RMA Request Form.
When filling out the request form, please provide complete contact information as well as detailed descriptions of the item malfunction in "Problem Description". Vague entries such as "does not work", "NG" and "failure" are not acceptable.
● If you are uncertain about the cause of the problem, please contact CTC's technical support engineers. They may be able to find a solution that does not require sending the product for repair.
Returning the product for repair
● It is recommended to send only the device itself without accessories such as manuals, cables, power adaptor etc. If you believe they may be part of the problem, please note clearly that they are included. Otherwise, CTC will not be able to guarantee that your accessories will be returned.
● Please send the defective product with a printout of the RMA requested form and attach a shipment invoice with RMA number.
● On your shipment invoice, be sure to add information as "Goods are being returned for repair the invoice for customs purposes only with no commercial value."Without this note, additional charges will be levied by custom, which you will be responsible for.
● The customer is responsible for any shipping charges when sending the defective item to CTC. All shipping charges for reconstructive products from CTC Union back to customer's site will be covered by CTC Union.
● For out-of-warranty cases, customers must cover the cost and take care of both outward and inward transportation.
● When sending the returning products to CTC Union, the customer shall follow our shipping instruction, please contact our sales representative.
● If shipment weight is less than 45Kgs, sending by air cargo will be refused. In this case, the additional cost will be on customer's expense.
Service Charges
● For the returned product under warranty period to be free from manufacturing defects in material and workmanship.
● CTC will charge for repairs to product whose warranty period has expired, CTC will also charge for repairs to product if it is in the specific situation of exclusion from warranty.
● If charges will be incurred for a repair, CTC will send a "Proforma Invoice" (P/I) with all charges, and will wait for your approval before performing the repair. CTC will reserve the right to deny repair services, scrap the defective products without prior notice if customer do not returned the signed P/I within 30 days.
Products reach the end of their Product Life Cycle
If products are already subject to an End of Life (EOL) and/or End of Sale announcement, these products are no longer being sold and CTC Union might not be able to repair, maintain, or test the product. Please click on the EOL Notices, for more information.
Download