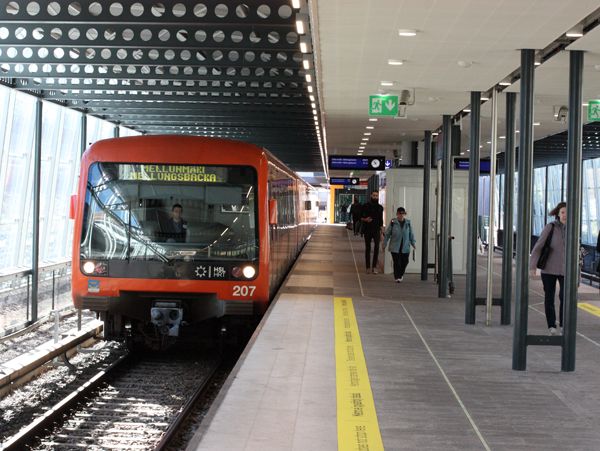 Trackside Power over Ethernet (PoE) Applications (Helsinki Metro, Finland)
Helsinki Metro, operated by Helsinki City Transport, is one of the convenient transportations means that commute rapidly and safely in the capital area. The metro consists of two lines (east and west) and goes into the tunnel or operates above the ground.
Currently, our partner based in Helsinki carried out a project that was to facilitate Helsinki Metro to expand their existing trackside infrastructures for Power over Ethernet (PoE) applications. By upgrading or replacing trackside networking devices, the goal of the project was to establish stable and future-proof networks for endpoint wireless access points, while in return to elevate the level of passenger experience through better networked services.
When preparing for the best suitable trackside PoE devices for the intended purpose, our partner identified several considerations that need to cope with before site deployments. Considerations that need to take into account are listed as follows:
---
Requirements & Challenges
Require rugged industrial products that can endure the extreme weather especially in the outdoor environment.
Stable and not affected by environment influences such as shock, vibration.
Utilize Power over Ethernet (PoE) technology to transmit data and power to remote networking devices.
Solutions and Benefits
In this success story, the partner who oversaw the project reviewed an array of products that were available on the market and finally decided to use the networking product, IGS-402S-4PH24, designed and manufactured by CTC Union. The partner indicated that the product provided by CTC Union was chosen because of their excellent performance at an affordable price, let alone they can provide solutions to the above mentioned considerations. Benefits of the chosen product are provided below.
● Suitable for Harsh Conditions. Industrial grade products from CTC Union can function normally in harsh and extreme conditions no matter the operating temperature is as low as -40°C or as high as 75°C.
● Against Environment Influences. Trackside devices are usually placed in the environment where surge, turbulences and shocks occur frequently. Under tough lab tests, the chosen product achieves EMC and gains E50121-4 certification which can protect the device from damage due to sudden surges and constant shocks or vibration when trains are passing through.
● Optimize the Implementation of Power over Ethernet (PoE) Technology. The chosen product of this project supports Gigabit Ethernet and Power over Ethernet (PoE) function which can extend the capabilities of Ethernet by delivering both data and power over a twisted pair Ethernet cable to powered wireless access points. By taking advantage of PoE technology, it can help not only reduce the need of installing physical power cable to the outlet, but also reduce the cost of installing power cables (CapEX) and the cost of maintenance efforts (OpEX).
● Advanced Power Design and Boost Technology. To prevent mission-critical services from sudden disconnections, the chosen industrial grade product used in the project can support two power sources that allow wide power input range 24/48VDC (20~57VDC). In addition, the power boost technology can boost up and regulate output power so that the device can provide stable voltage to powered devices (PD).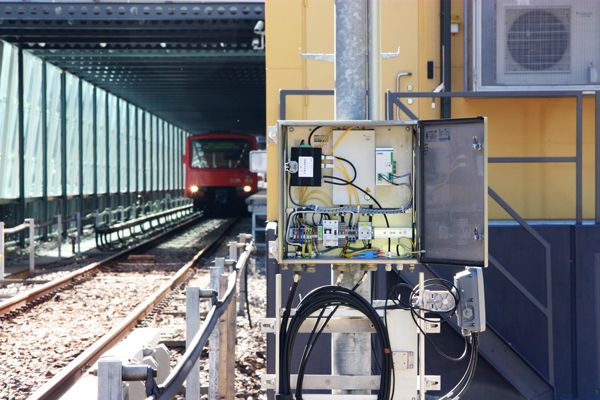 Conclusion
The product from CTC Union, IGS-402S-4PH24, used in Helsinki Metro project aims to provide stable and reliable transmissions for power over Ethernet applications. This industrial grade product is recognized as the best choice for harsh environment and is also compliant with EN50121-4 and other standards for railway environment. To conclude, IGS-402S-4PH24 offers simple installations, stable services and flexible infrastructure for future expansion to the next generation technology.
Files Download

Trackside Power over Ethernet (PoE) Applications (Helsinki Metro, Finland)

Download