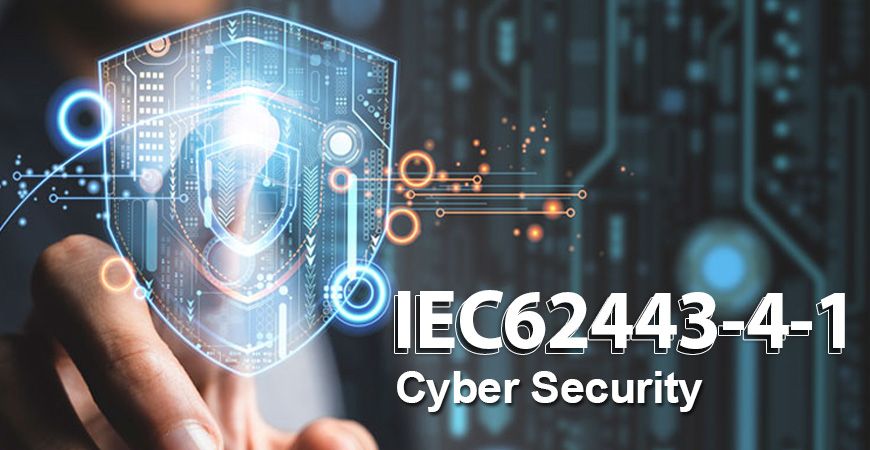 Our Commitment to Cyber Security
Cyber security for industrial automation & control system has become a hot topic in a world defined by Internet of Things technology and Industry 4.0. As global industry players increasingly emphasize cyber security, the IEC62443-4-1 cyber security certification for CTC Union's cognitive products will greatly enhance the core competitiveness of its products. The IEC62443-4-1 standard ensures that all stages of the development process from product specifications definition, case review, product design, risk assessment, and test verification to distribution, deployment, and maintenance are strictly enforced and controlled.
---
14 Aug, 2023
With the assistance of Bureau Veritas, CTC Union will soon obtain the IEC 62443-4-1 cyber security certificate. This certification represents that CTC Union runs a rigorous product development process, uses safe design methods throughout, maintains overall control over security and quality, and thus serves customers with high-quality products and services that ensure information security.
Download
2023 Product Catalog
The 2023 Product Catalogs are now available.

Download
Our Commitment to Cyber Security | Network Solution & Product Manufacturer | CTC Union
Based in Taiwan since 1993, CTC Union Technologies Co., Ltd. has been a manufacturer of networking products and a provider of industrial networking solutions. Its main networking products include, network switches, fiber optic cables, network routers, media converters, bypass switches, fiber optic multiplexers, fiber single mode media converters. Industrial networking solutions for optical transport, factory automation, intersection monitoring, wireless network security, traffic monitoring, tunnel and cell tower safety control, wireless machine networking, data offloading, PoE-powered office automation, campus network access.
CTC Union, founded in 1993, is a Taiwan manufacturer of telecommunication products (ex. L2 Ethernet switch, TDM, Transponder) and industrial Ethernet switch, converter, injector. Strictly control all product design, CTC Union's products pass strict tests and certifications ex. CE, FCC, UL, IEC 62443-4-1, EN50155, EN45545-2, IEC61850-3 standard etc. CTC Union partners with voice and data carriers, enterprises, and industrial grade Ethernet users covers all continents and areas. This global partnership receives direct engineering and technical support from headquarters, located in Taipei, Taiwan.
CTC Union has been providing customers with high quality networking products and networking solutions since 1993, with both advanced technology and 28 years of experience, CTC Union ensures that each customer's requirements are met.
View our quality networking products and networking solutions
Core Switch
,
Ethernet Switch
,
PoE Switch
,
Router
,
Media Converter
,
Bypass Switch
,
Device Server
,
PoE Injector
,
Transponder
,
Switch Card
,
EDFA Booster
,
Converter Card
,
Fiber Multiplexer
,
Transceiver
and feel free to
Contact Us
.